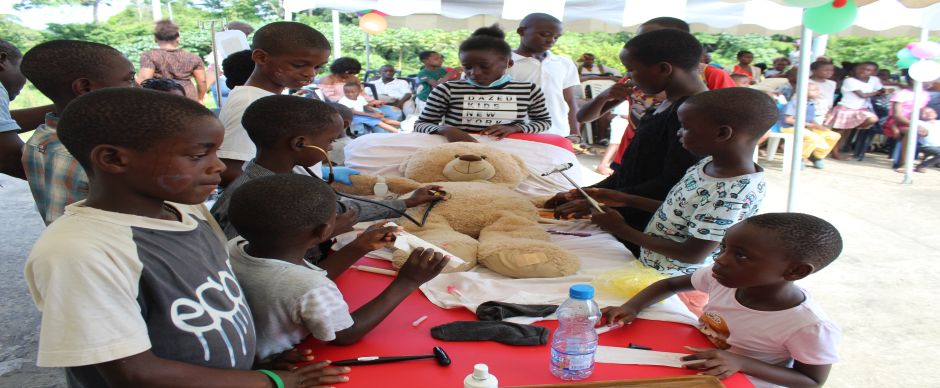 The Teddy Bear Hospital was organised by the CERMEL and the BNITM, on Saturday 20 November 2021 for the celebration of the International Day of Children's Rights. The event was financed by the Hospital Partnerships programme (GIZ).
In a playful environment, children aged between 3 and 6 had their stuffed animals examined by the so-called "Teddybearologists". They followed a complete consultation, from the reception to the pharmacy, to the COVID-19 screening centre, without being patients themselves.
The aim of this activity is to reduce the anxiety of young children caused by white coats and to familiarise them with the workings of a hospital or, in this case, a Medical Research Centre.